Oman HVAC Trainees Visit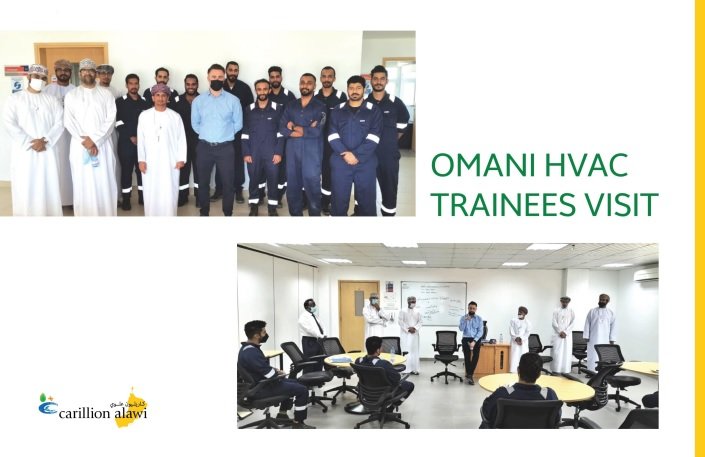 Last week our Chief Operating Officer, Steve Cowgill, met our first cohort of HVAC trainees at the National Training Institute. During the visit, he discussed career development, HVAC challenges and opportunities in Oman, and the need to take accountability for personal growth.
Our HVAC training programme is a joint initiative with PDO to develop local talent in gaining HVAC skills in the IFM sector. This initiative sees ten new employees join the business, gain industry accreditation and achieve competency in a growing sector.