Empower Yourself Round 2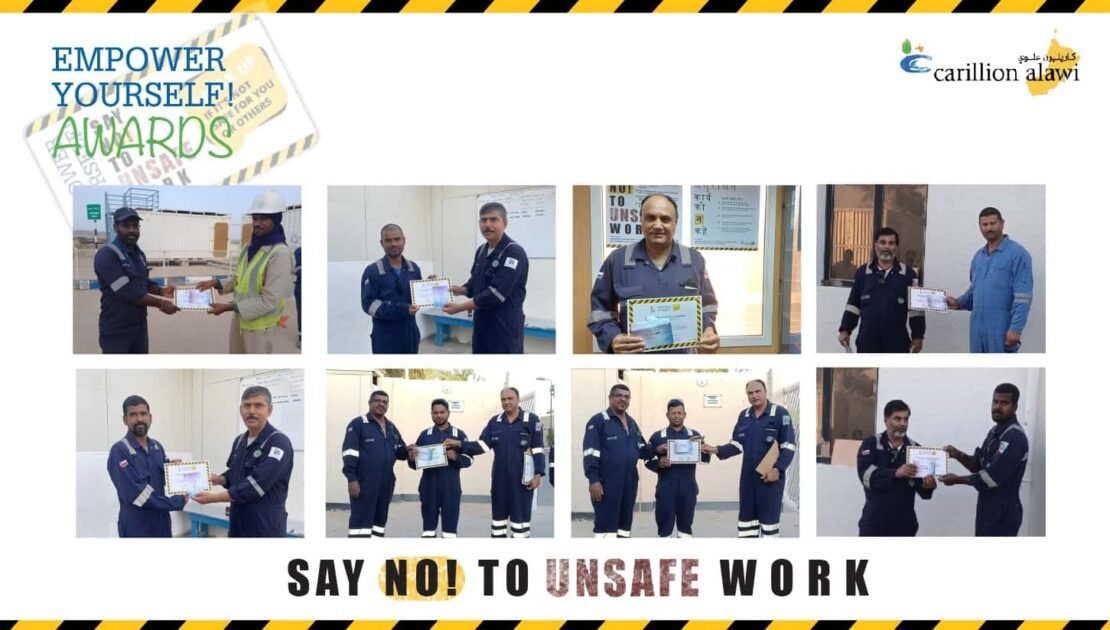 Congratulation to Mantosh Kumar, Mohammed Tabrez, Arif Hussain Khan, Waseem Sadiq, Praveen Kumar, Ajith Kumar, Mohammed Hanif, and Arun Prasath.
All proud winners of our Empower Yourself Awards earlier this year. Your interventions made valuable safety contributions, keeping our colleagues and friends safe!
Well done to everyone.