Empower Yourself Awards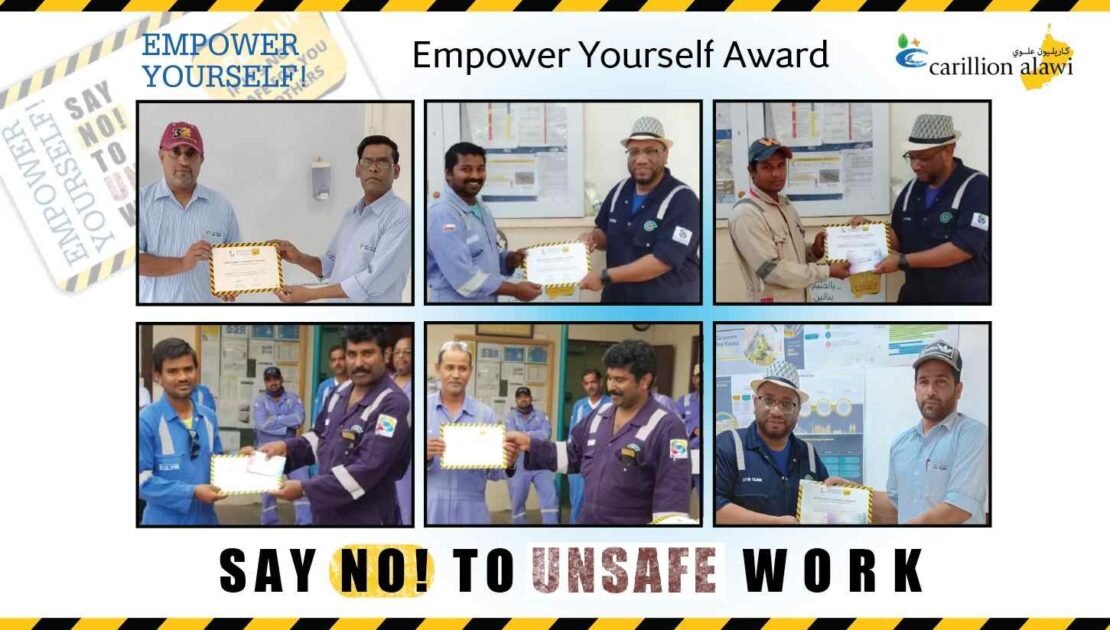 Well done to everyone who recently received an Empower Yourself Award!
Shortlisted for an OPAL Award in 2021, our Empower Yourself initiative is designed to ensure that all our employees know that they always have management support to stop unsafe work in any circumstances.
Our quarterly Empower Yourself awards, recognise the best practice across the business.
Pictured are:
Pardeshi Sandesh
Gilbert Rosario
Noorjad Alam
Mohammed Tabrez
Bechan Vishwakarm
Jasim Al Balushi