HSE Achievements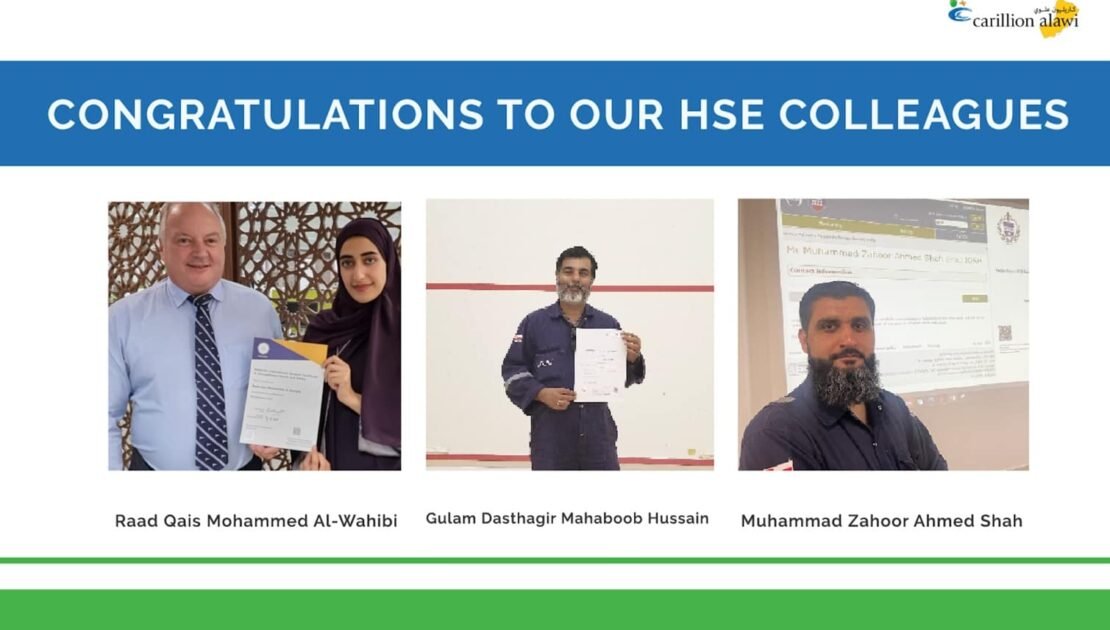 Congratulations to our colleagues, Raad, Gulam and Zahoor, on completing recent NEBOSH qualifications.
Raad, our newest HSE team member, has completed the NEBOSH International General Certificate in Occupational Health and Safety (IGC), which is one of the most trusted health and safety qualifications worldwide and focuses on health and safety management can be applied in the workplace. Well done, Raad!
Zahoor, a Senior HSE Advisor, has achieved ProQual Level 6 NVQ Diploma in Occupational Health and Safety Practice, equivalent to a degree. This qualification aims at those responsible for developing and applying health and safety procedures in their organisation. It's a considerable achievement. Well done, Zahoor!
Gulam, a newly appointed Facility Manager, has recently achieved a Level 7 International Diploma in Occupational Health and Safety Management, aimed at managers looking to improve their knowledge and skills. Well done, Gulam!