10 Year Anniversary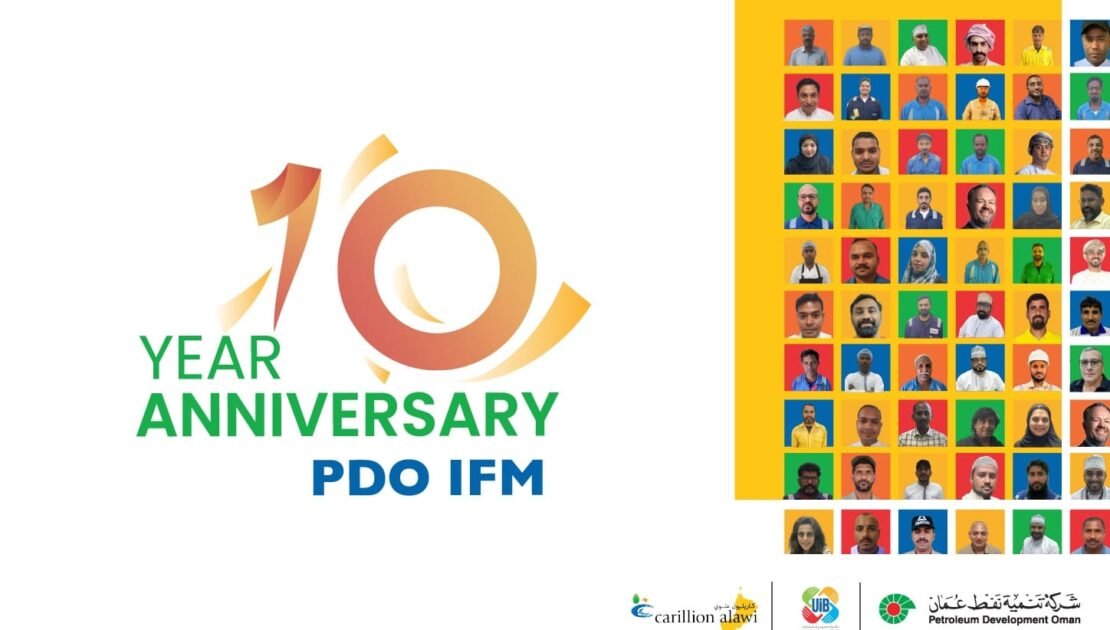 We are proud to celebrate 10 years of operating the Petroleum Development Oman Integrated Facilities Management contract. A huge thank you to everyone who has played a part over the last decade in delivering this contract, including our vital and valuable subcontract partners.
Since 2013, Carillion Alawi has provided Integrated Facilities Management (IFM) to Petroleum Development Oman. The contract covers various services, including engineering maintenance, catering, cleaning, housekeeping, laundry, accommodation management, waste management, landscaping, and pest control. Additionally, we provide various project works to all 11 interior locations, outstations, and Muscat's coastal residences and corporate facilities.
Our IFM approach allows us to provide an enhanced and consistent level of service, achieving greater efficiency and increased in-country value.